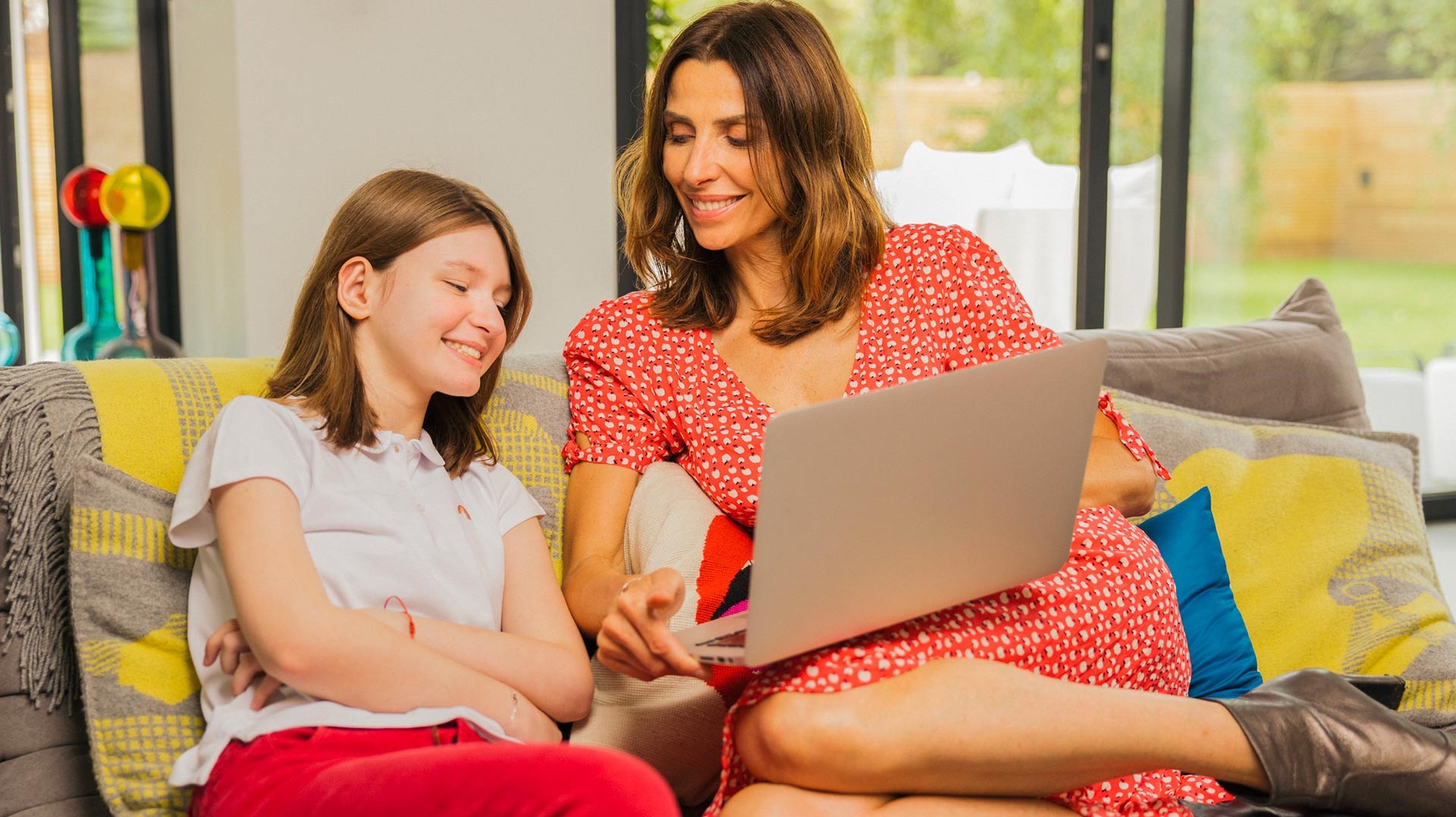 Created in 2008, the iad France real estate network is the first network of real estate agents in France. With more than 15,000 real estate consultants* throughout France, the company has an innovative model that combines real estate, digital technology and network marketing. Of course, each iad consultant takes particular care to place the human element at the heart of his or her work in order to maximize the experience of each client. Discover here all the iad France reviews.
iad real estate reviews: what is behind this brand?
The iad network has rethought the way a real estate agency works to integrate an innovative model focused on digital technology, which is a win-win situation for each seller and buyer. By entrusting your project to iad, thousands of iad consultants can be called upon to help you.
Moreover, iad consultants are commercial agents working as independents and holders of the real estate canvassing card on behalf of iad, which allows them to be more available and reactive than a traditional agency, being for example more easily available in the evening and on weekends. Thus, whether you are looking for a real estate consultant to sell or buy a property, our real estate sales experts are at your service to assist you and guide you in your project.
Moreover, according to iad reviews, iad real estate agents know the local real estate market perfectly because most of them live in the area where they work. The iad consultants provide personalized support to each client, giving them relevant advice throughout the project. Therefore, anyone wishing to sell or invest in real estate can benefit from the valuable real estate knowledge of iad consultants. And if you are still hesitating to call upon our expert services, discover in our iad avis section all the testimonies of our clients.
What are the services offered by iad?
iad offers many services similar to those of a real estate agency, in particular the sale or purchase of properties, but not only! Indeed, the iad real estate network is also composed of a large number of partners, from financing to a concierge service that accompanies you free of charge throughout your move, and this, in multiple sectors such as
Help with setting up your electricity and gas meters;
The creation of personalized quotes for your home insurance;
Contacting and drawing up customized quotes with professional movers;
The test of the eligibility of your new home to ADSL or optical fiber;
A summary of all the administrative steps to be taken to organize your move in the best possible way, etc.
Moreover, all the services offered by iad France receive many positive reviews. Indeed, on average, we receive an excellent rating of 4.8/5 for our services, because by placing the human being at the heart of our activity, our network stands out in its sector. Simplicity, choice, savings, availability and services offered are some of the advantages that iad offers, the opinions are unanimous on this subject.
Why call on iad's expertise?
By soliciting iad's help, you are assured of contacting a professional and available agent whose sole purpose is to offer you the highest level of quality service possible, at the best price. Moreover, by using iad's real estate consultants, you are sure to talk to someone you can trust.
Among the values that reflect the image of our group, you will find courage, humility, loyalty, wisdom, but also sharing and uniqueness. Indeed, each member remains accessible, reliable, open and ready to help his colleagues or clients. By consulting iad France's reviews, you will notice that these qualities are present in each of the services we offer.
In addition to facilitating your administrative procedures, iad accompanies you from A to Z in the purchase or sale of your property while putting you in touch with multiple suppliers (gas, electricity, telecommunications, etc.) to give you the choice. And to satisfy you even more, the concierge service is 100% free of charge, with a customized service 6/7 days during the day and early evening.
What are iad's commitments?
At iad, our priority is to see your real estate projects come to fruition. To achieve this, we have developed a more supportive and human model, in which digital technology is an essential tool that improves and facilitates both your daily life and our way of accompanying you, no matter what the circumstances.
Our thousands of experts are truly passionate about the real estate sector and bring you the benefit of their extensive knowledge of the local market and economies of scale, to ensure the success of your project, while reducing costs and distances. And all in total transparency, to allow you to move forward serenely.
Seller, buyer or consultant, with the iad model, everyone wins and this is very positive for real estate. As demonstrated by the iad reviews, our network of experts helps you find the property of your dreams in a secure manner, sell quickly at a lower cost, and save precious time during your administrative procedures.
iad France reviews: customers testify
In our "iad real estate reviews" section, you will discover all the testimonials of our customers. Since we make it a point of honor to maximize our customers' satisfaction, we are happy to receive so many positive feedbacks advocating the quality of our services.
In order to remain completely transparent with you, we make all our customer reviews available to you directly on our website.
Whether it is our real estate consultants or our expert partners, the entire iad network is there to help you realize your real estate project, from the purchase or sale of your property to your move in. To start your new life simply, quickly and without stress, trust the expertise of iad France!
Video testimonials from iad advisors
The last advices about iad France
"MERCI"
"Présente du 1er contact jusqu'à la signature. Disponible, à mon écoute, renseignements et recherches d'infos au besoin. Dans l'intérêt de tous et de chacun. Un rêve devenu réalité ! MERCI !"
"suit bien ses dossiers"
"M. Gaudry a parfaitement cerné nos besoins et nous a proposé une maison qui correspondait à nos critères. Il a ensuite bien suivi le dossier jusqu'à la signature."
"Très bon contact avec Léa, un vrai plaisir de travailler avec elle."
"Très pro, Léa a su se rendre disponible pour nos visites sur des jours et des horaires atypiques ; elle a été très honnête sur le bien qu'elle nous présentait (pas de bullshit), ce qui nous a permis de choisir notre bien en parfaite connaissance de cause."
"Tout s'est bien passé"
"Stéphane s'est occupé de tout. Je recommande et lui ai donné d'autres bien à vendre."
"Le top du top"
"Devant vendre notre bien dans un temps très court suite à une mutation professionnelle, nous avons fait confiance à monsieur CHAGUE pour relever ce challenge. Hyper professionnel, attentif aux détails, il met tout en œuvre pour qu acquéreurs et vendeurs n ai pas de mauvaises surprises. Son expérience dans le domaine lui permet de travailler avec des collaborateurs de qualité (notaire, courtier….) et d obtenir des rendez vous rapidement. Encore merci pour tout, c est du tout bon. En bref, un professionnel de confiance"
"Top"
"Aurélie est à l'écoute comprends bien notre drmande"
"Exceptionnel"
"Martine Pereira a été parfaite dans toutes les étapes de la vente de mon appartement. Très impliquée et à l'écoute, ses conseils se sont avérés cruciaux. Bref je ne peux que recommander. Merci Martine"
"Compétente et sympathique"
"Professionnelle et à l'écoute des besoins de ses clients. Très sympa , bon suivi de dossier. Je recommande Véro !"
"excellente vente"
"Personne à l'écoute très professionnelle disponible et de très bon conseil je recommande les yeux fermés"
"Travail très sérieux et très professionnel"
"Très professionnel, personne à l'écoute de votre projet, très bons conseils. Vente réalisée dans les 15 jours. Je recommande vivement ce professionnel pour un projet de vente ou d'achat d'un bien immobilier."
1

...
On average, our agents* are rated 4.8/5 by our clients on immodvisor

Find out more